In early 2020, when the first deaths related to the new coronavirus began to take place, we kept on hearing about those losses on the news – often with a heavy heart.
However, as the number of people losing their lives kept on increasing, our compassion towards those victims got dramatically reduced.
Such effect is often defined as quantitative numbing, which refers to a specific scenario of psychic numbing, a well-documented phenomenon.
In order to fight back our indifference to the suffering of thousands of people, "At the epicenter" tried to place those numbers into a more human scale: our neighborhoods.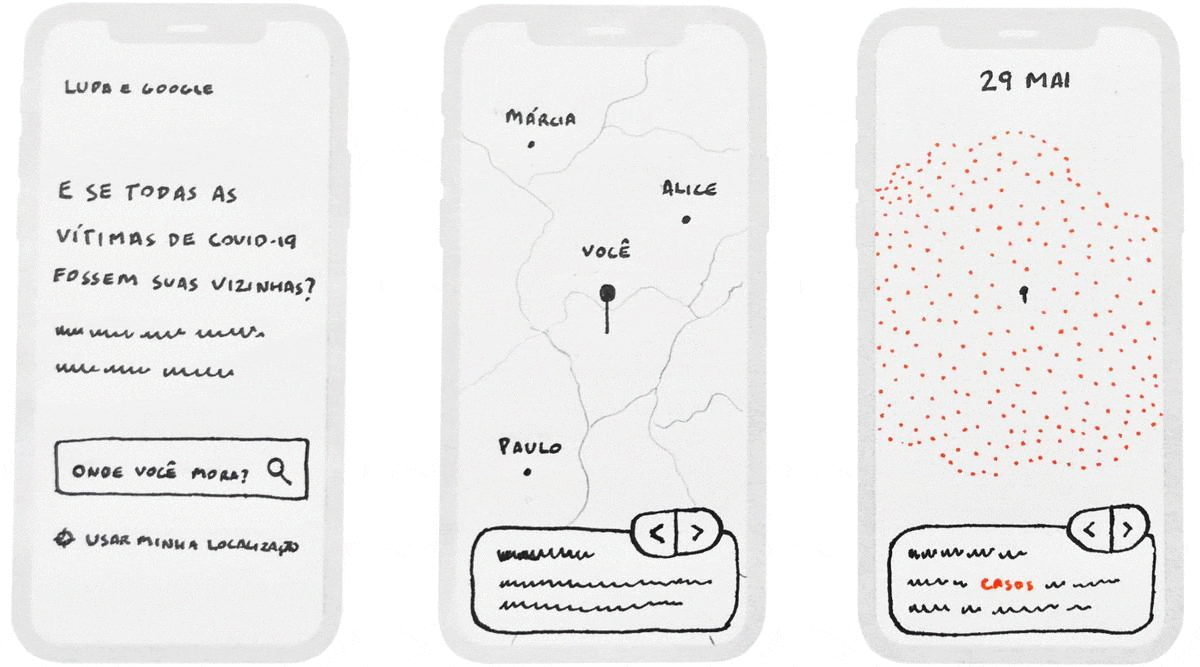 The project began when Natália Leal, CEO of Agência Lupa, realized we needed a more emotional way of communicating the massive numbers of the pandemic.
After putting together a team of 3 freelancers (myself included), we pitched the idea to Google News Initiative – that would provide funding, as well as Alberto Cairo's creative direction.
During the next 2 months (and after several prototypes), this tight-knit collaboration had resulted in a full-fledged web application, which was published on July 24, 2020.
I was mainly responsible for the visual design and front end development of the website (using HTML, CSS, and pure JavaScript). In other words, I basically used coding to bring these screens to life: